Kama VIII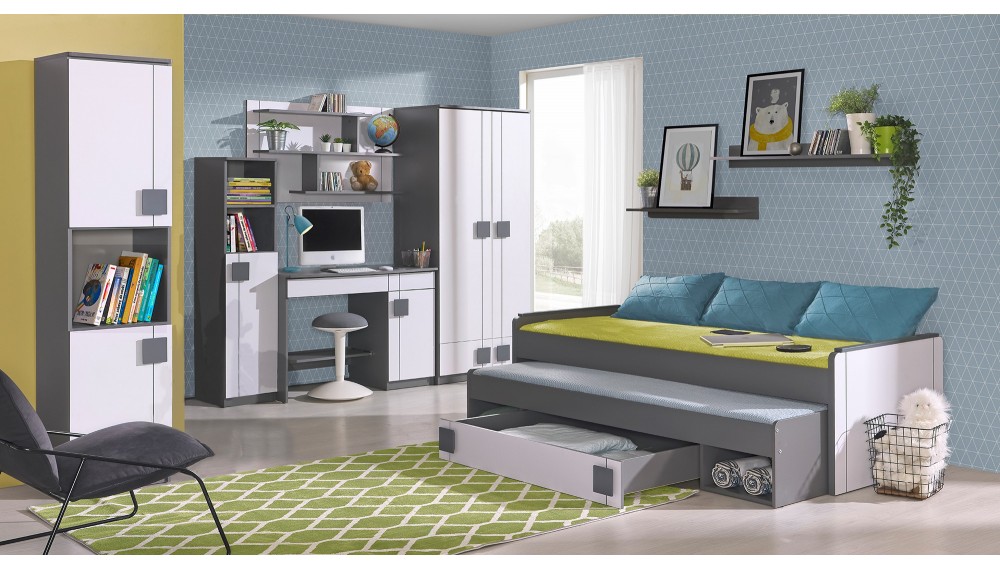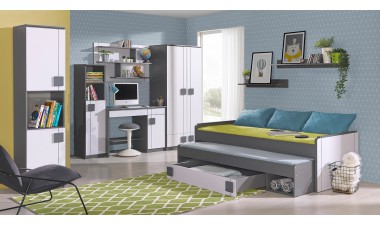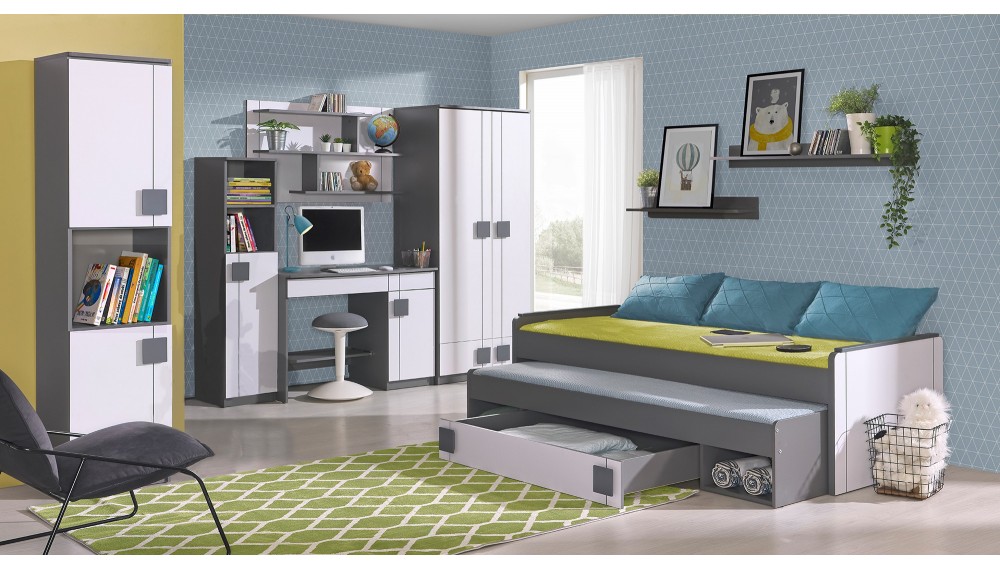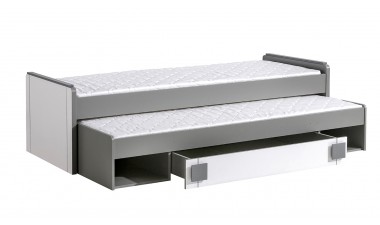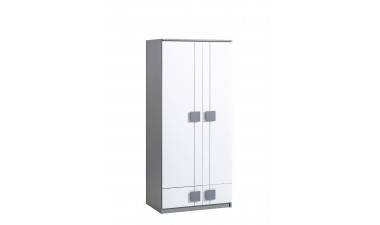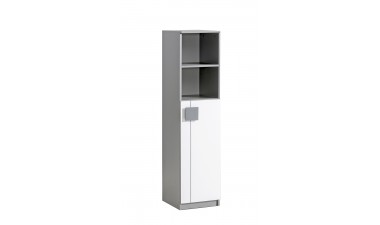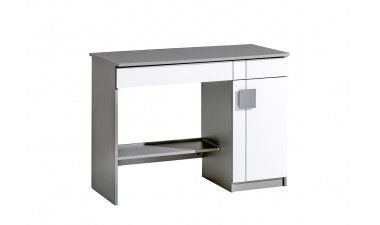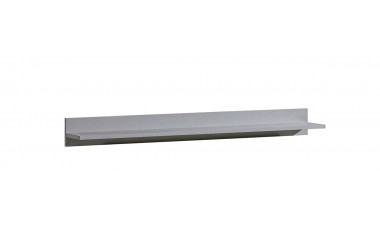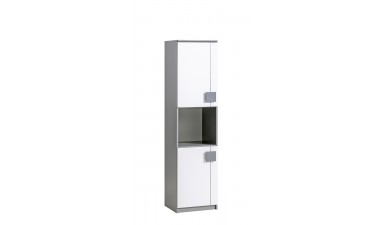 Wall unit Kama VIII
8 elements.
Available colors: white brilliant/grey.
Made of: 16mm laminated board.
Flat packs, self assembly required.
The set includes:
Wardrobe G1 H:187 W:80 D:52
Shelf G9 H:12 W:110 D:18
Desk G6  H:79 W:110 D:79
Cabinet G10 H:150 W:35 D:40
Shelf G5  H:12 W:80 D:18
Shelf G14  H:65 W:110 D:22
Cabinet G18  H:187 W:45 D:40
Bed G16 H: 62.5 W:207 D:86
Mattresses included.
Dimensions are in centimeters
You don't have to buy a set, you can choose the elements yourself.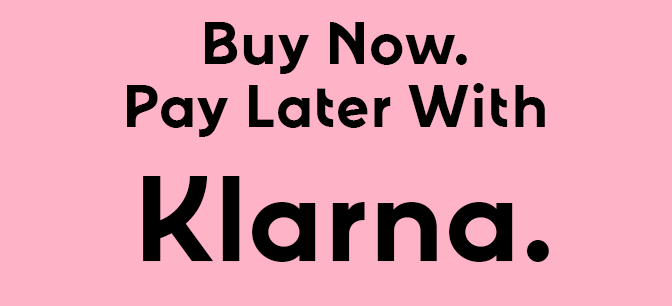 27 other products in the same category